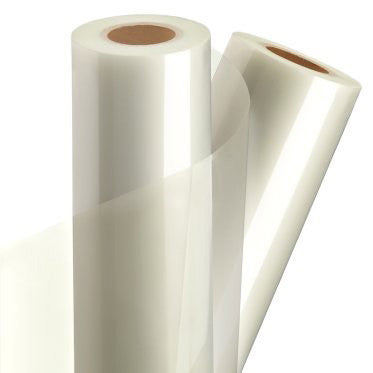 Thermal Dry Erase Laminating Film
RemiErase® 1.7 is manufactured with a high gloss polyester base film, with a chemically treated surface coating featuring a dry erasable write-on/wipe-off capability while maintaining excellent graphic enhancement. It is ideal for creation of legal graphics, menu boards, dry erase calendars and versatile dry erase boards. It is an ideal solution where the need for instant highlighting and easy marker removal is required.
Suggested Applications: reusable presentation boards, schedules, vacation planners, maps and courtroom displays. Each of these films can be written on with a dry-erase marker (e.g. an Expo® brand dry-erase marker) and be wiped clean with a dry eraser or soft microfiber cloth. RemiErase®  laminating films are rated for indoor use only. Use of harsh cleaning solvent or outdoor exposure may shorten the product's life. Minimum suggested operating temperature 215 F (101 C) Laminating film is wound on industry standard 3" diameter cores.