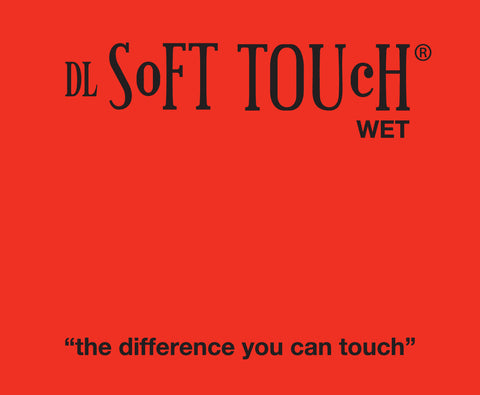 Soft Touch Laminating film with Extreme Bond Adhesive
Digital SoFT TOUcH® Matte  Laminating Films with powerstick extreme bond adhesive feature the same great finish as our standard SoFT TOUcH® Standard Laminating Films. Soft Touch Matte has a high dyne level, thus making it printable, glue-able and and foil stamp-able. It is ideal for use in the custom packing industry as well as for high-end book covers, packing prototypes, corporate brochures, product branding as well as a variety of other custom graphic solutions. SoFT TOUcH® Extreme Bond Laminating Films feature a high bonding adhesive designed for those hard to stick to prints. Whether it be offset, digital or inkjet, this product will work for your application.
Product Details
FEATURES
Special High Tack SoFT TOUcH™ film for lamination of digital media.
Same tactile properties as Standard SoFT TOUcH® with up to 50% better adherence.
50% more matte than standard matte films on the market. Its fantastic finishes transmits the sensation of luxury and exclusivity.
Scuff resistance properties.
It enhances the original colors, obtaining the best results in all of your lamination jobs.
Printable by Offset UV, Offset oxidative (specific for non-porous materials) and Screen Printing UV.
Recommended Running Temperature Range: 110º-130 Cº (230-266 ºF)
Applications Include:
Book covers, magazines, post cards, brochures, packaging lamination (perfumes, spirits, jewelry, luxury bags).