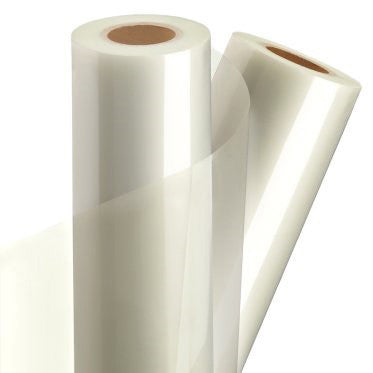 5 Mil Standard Gloss Laminating Film
5 mil gloss standard laminating film. This film is ideal for projects that do not require UV inhibitors or a low-temperature adhesive. This film is widely used in the commercial and high volume laminating film industry. It is a very economical laminating film solution. 
                         PLEASE NOTE THIS PRODUCT IS WOUND ON 3" DIAMETER CORES. Minimum operating temperature is 225-250 F, but may vary depending on your laminating equipment.