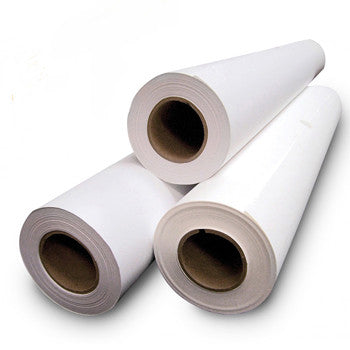 Satin Matte Heat Press Laminate
RemiGuard-2 UV Satin is a satin heat press laminating film designed for use in all heat press machines. This product is widely used in the framing and photography industries. It is a heat activated vinyl laminating film with a low temperature solvent adhesive. The piercings allow it to conform better on canvas media than your standard pressure sensitive or thermal laminating films. The piercings make it an ideal product to be used in in clam style heat presses such as the Hot Press HGP 560. Please note this product is available in pierced for use in heat press machines or non-pierced for use in roller laminating machines.
SUGGESTED APPLICATIONS: RemiGuard™ 2  UV Satin Matte laminating film is ideal for laminating canvas mounted photographs. When provided with adequate dwell time, temperature and pressure, the laminating film will take on the texture of the canvas for a beautiful textured finish.